Isn't an old house like a can of worms?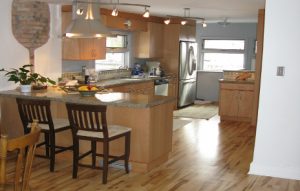 Care of an old house takes time and patience.
When someone buys one and tries to have everything done in a one- or two-year time frame, that's where the can of worms really opens up and the cost becomes prohibitive.
We recommend sticking with it for the long haul — fixing one bathroom, kitchen, roof or sleeping porch at a time.
Can you give me a bid?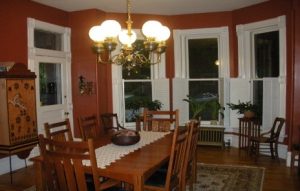 One of the first questions we get is: Can you give me a bid?
The answer is yes, with considerations. We know we're dealing with an old home. In the course of our project we might find something unforeseen or unexpected. In one of our recent projects, we were laying down tile in an upstairs bathroom. When we removed the old linoleum, the sub floor was soggy and rotted.
Carefully, we started peeling back the sub floor, only to discover that the drain pipes had a small leak. Over the course of a couple of decades, the sub floor had rotted. As you can imagine, this was not a simple "tile" job. Not a problem, we're experts. We had to reinforce the flooring and check the support boards before we could even think about tiling the bathroom floor. We expect old homes to have unusual issues. Hence with some exceptions, we usually don't respond to lump-sum requests for proposal on old houses.
Do we have to get a permit?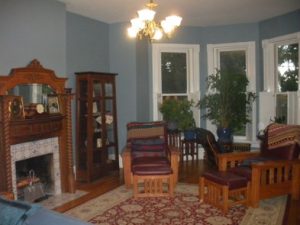 In our real estate market, returns on investments in our projects are excellent. It is well worth working with us and doing things right.
What about the Historical Society?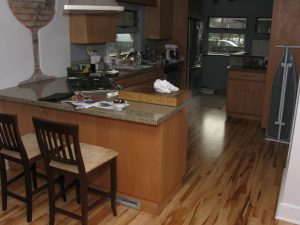 The Historical Society is what helps keep the Avenues such an awesome neighborhood. Old House Care has a wonderful relationship with the Historical Society. We have the same goals of preserving our awesome area: Restore and Repair!
Old House Care: A history of excellence in historical homes.
We live in the Avenues. We know the Aves, we are "your local guy."
Our homes are Old Houses too. We get it. We live it. Old homes have an entirely different set of issues and challenges. Regular contractors might do a nice job with new home construction, but are inexperienced when the standard construction techniques don't work.
A typical issue with older homes is that the house has shifted during the decades. The walls are not straight or the floors are sagging. Old House Care has the experience and craftsmanship to expertly handle these issues. We adjust to the changes of the house, while giving it an authentic restoration or upgrade.