Frequently, our current and past customers let potential customers tour their homes.
Request Service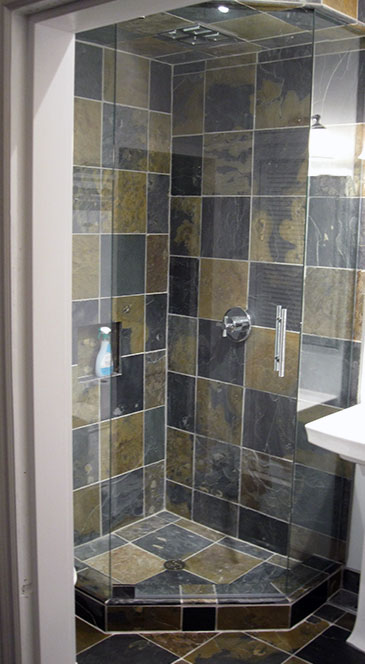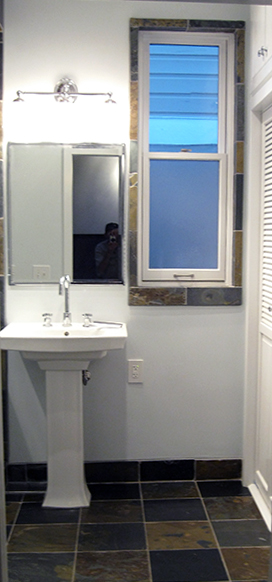 Truly, As good as it gets! We did a complete and total bathroom remodel with Old House Care and the result is a true show piece. The Old House Care crew was incredibly dedicated, their attention to detail was incredible, they were timely and diligent in meeting deadlines, were very respectful while working in our house and communicated with us through the entire project. The quality is better than we could have hoped for and the aesthetics are better than we ever envisioned. Since this project was completed a year ago, we have used OHC has our go-to for electrical, plumbing, painting, and masonry. We love knowing we can call on them any time we have an issue and in an emergency situation they are there after hours and on weekends. I recommend them to everyone I know and use them for everything I can.
--Julie B
A friend in the neighborhood originally referred us to Old House Care. We hired them to fix and paint our Victorian exterior. We were impressed with their performance and so expanded the project to get the entire exterior restored. They did a great job repairing and prepping the old masonry and wood. They did a cost effective structural masonry repair. They built a nice cellar door that is both light and durable. They inexpensively applied a special treatment to our cedar shingle roof, extending it's life. We've since hired them to refinish our antique floors. They are a trusted resource for us and we recommend them highly.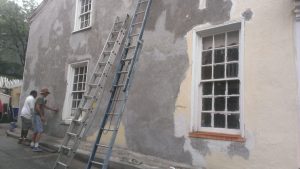 --Bill and Julie J.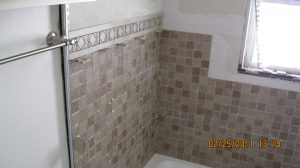 Old House Care was working for our Dad and our neighbors when we found them. We've hired them to restore, repair and finish a variety of areas in our Victorian home. We've had them do lots of interior painting, a tricky historic brick fireplace masonry restoration, even an drop-in tub replacement. We appreciate their technical ability, trustworthy performance, and friendliness.
--Emily and Chris S
Old House Care was referred to us by a friend at work. They performed a completion to our Victorian upst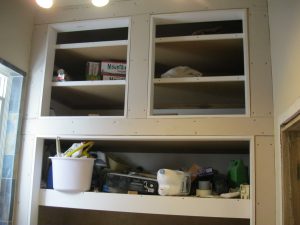 airs which had been partially restored. They performed a variety of tasks to that, were technical, trustworthy and reasonably priced, including carpentry, tile and paint. We've hired them to do other projects since then, and they've always done a good job. They are a good resource in our neighborhood
--Carol and Pete L
We have a large Victorian House near the University of Utah. With an expanding family, we hired Old House Care to perform a major basement dig-out and remodel. They handled permits, subcontractors, inspectors very well and consistently throughout, and delivered an entire beautiful new basement: 2 bedrooms, family room, bathroom and foundation seismic retrofit on which our whole house rests. They are technical, reliable and reasonably priced and we definitely recommend them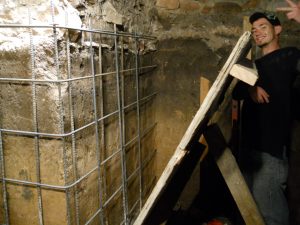 --Clark and Jenny S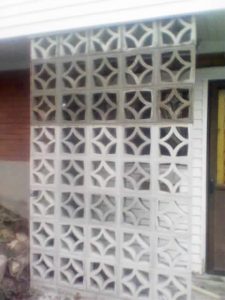 I met the owner of Old House Care through friends. I've had a number of small jobs that required quality workmanship and reliable performance to schedule, some on newer properties. These have included a storm door, faux finish wall paint, small carpentry and handyman services. I've appreciated their reasonable rates and quality results and am able to recommend them on that basis.
--Jim U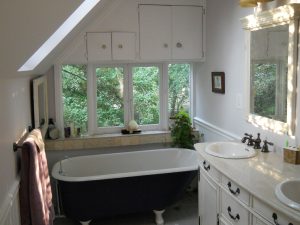 I hired Old House Care because I'd had trouble with two other contractors, OHC was referred to me, and their rates were competitive. My Victorian house upstairs was uninsulated with dropped ceilings. We ended up with a complete improvement and restoration to the upstairs interior, including structural and cathedral ceilings. At that time we did a beautiful custom bathroom, which retained my old claw-foot tub and added a euro glass shower too. These guys are now my trusted contractor and my friends.
Loretta G.